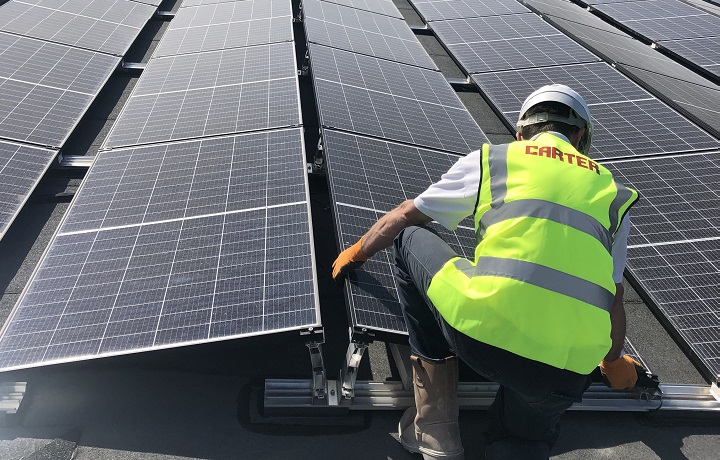 Here in West Suffolk we want to help businesses save money by improving energy efficiency and managing environmental impacts, to help give you a competitive edge.
Carbon Trust research has shown that over 65 per cent of consumers think it's important to buy from environmentally responsible companies. West Suffolk businesses have easy access to advice, support and funding for projects to improve their energy efficiency.
We can give you advice or see if we can help through our Solar for Business scheme or West Suffolk Greener Business Grant.
Solar for Business
West Suffolk Solar for Business is a scheme run by West Suffolk Council which provides solar panels on the roofs of businesses for free. Electricity generated by the panels is sold to the business at a rate lower than their electricity tariff to help cut energy bills. So far 78 business premises have signed up to the scheme, preventing 1,670 tonnes of carbon dioxide emissions being released into the atmosphere.
Don't take our word for it, read testimonies from local businesses and find out how to apply at West Suffolk Council - Solar for Business or contact: environment@westsuffolk.gov.uk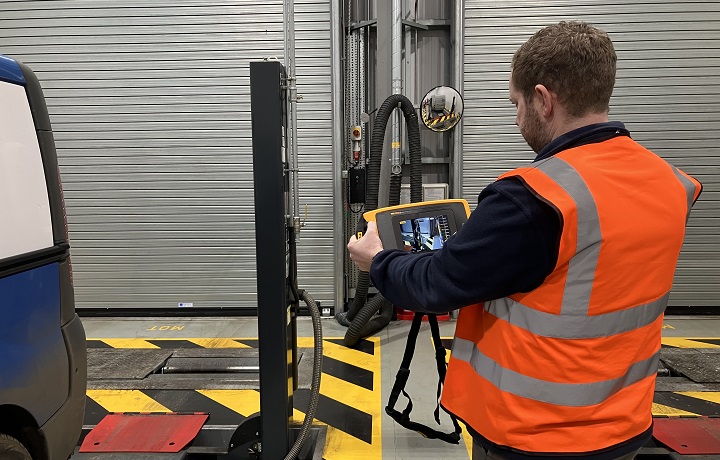 Hire our Precision Acoustic Imager to detect air leaks
Help your business save money and the environment by hiring our acoustic imager for free.
Air systems are often the largest energy consumer in manufacturing businesses and frequently leak, costing energy and money. The acoustic imager, available to borrow for free, will identify these costly leaks.
Join the West Suffolk businesses who have on average found 28 leaks, which when fixed will lead to an estimated annual cost saving of £4,680, energy savings of 23MWh, and emissions savings of 5.8 tonnes CO2e.
The number of leaks found will depend on the length of your air lines, with larger systems that have more connections being likely to have a greater number of leaks.
We recommend you check your air compressors and air lines every 6 to 12 months as leaks frequently appear, particularly at connection points.
To book hire of the imager (for free), please email environment@westsuffolk.gov.uk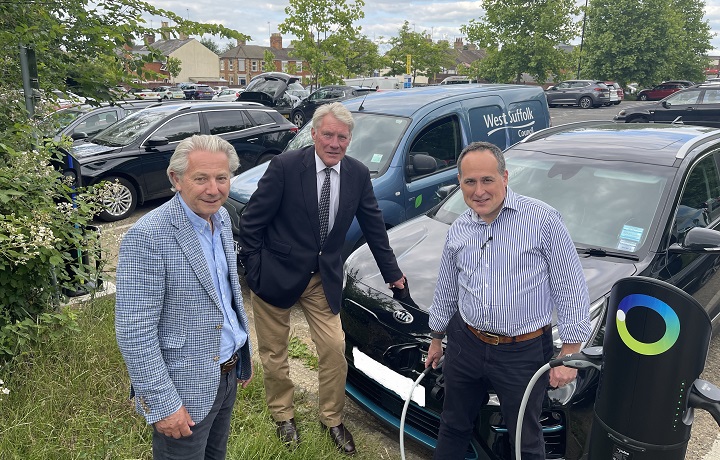 West Suffolk Community Energy Plan
The West Suffolk Community Energy Plan is delivered directly by West Suffolk Council and through the Suffolk Climate Change Partnership. This partnership works with organisations across Suffolk to develop and deliver new programmes to reduce greenhouse gas emissions. We also support local business, communities and households.
Advice
Advice on energy efficiency and available grants can be found on the Suffolk Climate Change Partnership website.
Suffolk Carbon Charter accreditation
If your business wants to take action and gain an external accreditation the Suffolk Carbon Charter is a respected, low cost option. The Suffolk Carbon Charter can help a business show that it has green credentials. This is based upon ISO14001 Environmental Management Standard and established environmental management systems. Find out more about Accreditation schemes here.
For more information on energy efficiency, renewable energy and for advice about grants to improve energy efficiency contact environment@westsuffolk.gov.uk
Further advice and support
Eastern New Energy (ENE)
ENE provides free support to your business or organisation to optimise your low-carbon impact. ENE aims to give you the information you need to take effective actions to reduce your carbon emissions through our independent expert advice.
Low Carbon Business Support Programme
The Low Carbon Business Support Programme aims to assist all businesses, no matter where they are on their low carbon journey, to reduce energy use and costs and prepare for a low carbon future.
Road to Net Zero Consultancy
The Road to Net Zero is for businesses working on their decarbonisation plans, the opportunity to apply to work with a consultancy and start the process of reducing their carbon footprint and working towards net zero.