If you are running a business, looking to start one or growing an existing one West Suffolk is the location for you.
With award winning parks, stunning scenery, historic towns, a wealth of national and independent retailers, good schools and great leisure facilities it is the ideal place to live, work and visit.
We are part of the Cambridge Sub-Region and Cambridge Norwich Tech Corridor – both areas are national economic engines.
Our two major roads are the A11 and A14 which are international trade routes and connect us with Cambridge, London, the Midlands and the rest of the country. Most of our towns are just over an hour by road from London. The strategically important M11 and A12 are also close by.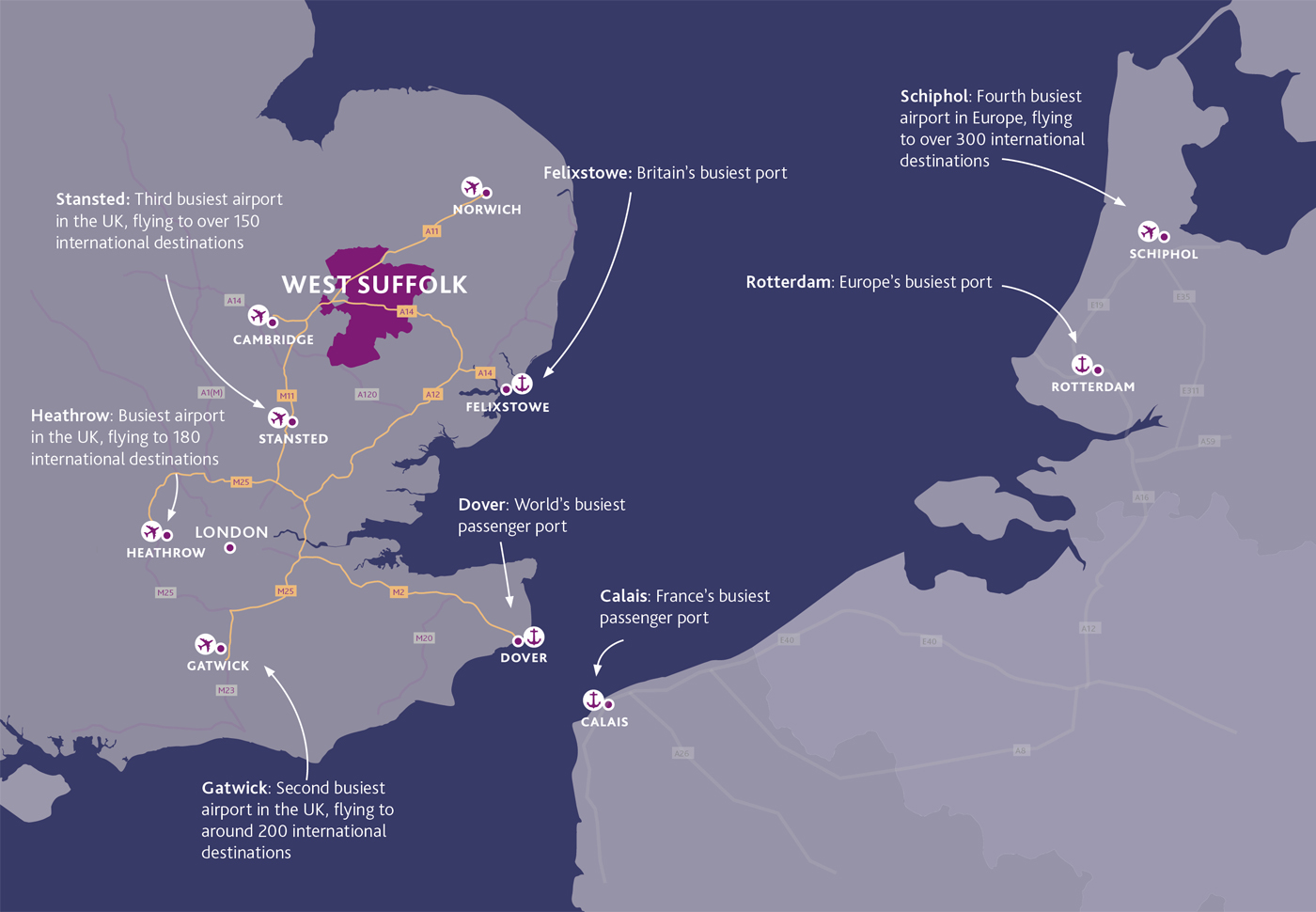 Businesses importing and exporting goods have the choice of several east coast ports. The busiest of these is Felixstowe, the UK's largest container port, which has just opened a new rail freight link cutting journey times to the rest of the UK.
We are the home of international businesses from a wide range of sectors from manufacturing to film, including horseracing which attracts thousands of visitors, including the Royal Family.
West Suffolk Council is a business-friendly authority dedicated to grow the local economy and help companies and individuals trade in our area. We understand business need and have teams ready to help you.