What more could you want from a location for your business than being located between two world-leading universities, with the accompanying research institutes and science parks that agglomerate around them, complemented by an ecosystem of businesses and networks that support innovation, commercialisation and manufacturing?
The Cambridge Norwich Tech Corridor offers 100km of opportunity stretching from Cambridgeshire to Norfolk, with West Suffolk centrally placed to benefit from and contribute to the growth of this dynamic hub of tech focused businesses.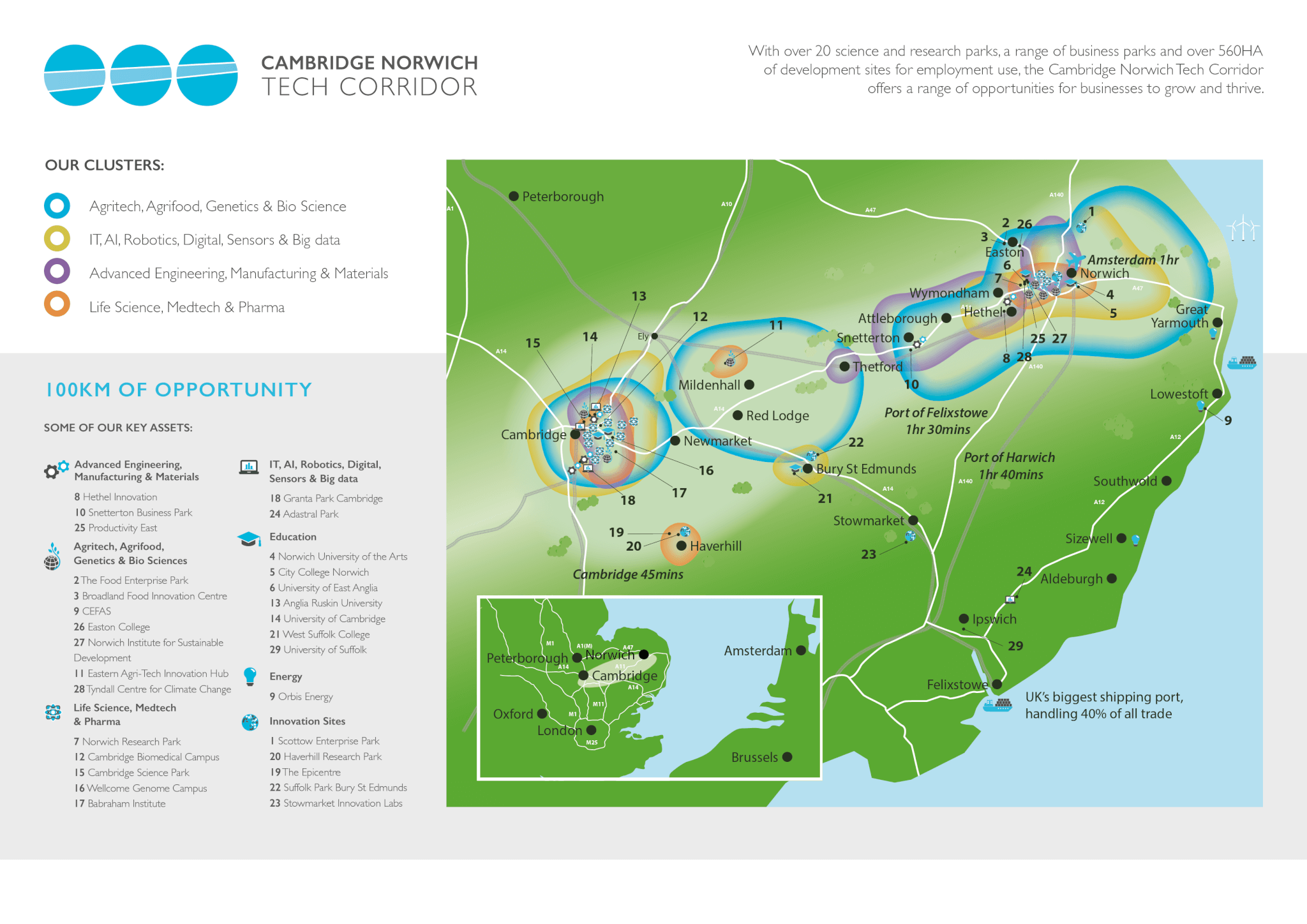 The Cambridge Norwich Tech Corridor (CNTC) is a partnership that brings together business and political leaders with a shared ambition to make the CNTC region a top-tier destination for technology businesses, talent and investors from around the world.
Within easy reach of London, offering a diverse talent pool on the doorstep. The CNTC is also well positioned to benefit from Silicon Fen and the Cambridge Cluster of high-tech businesses who focus on software, electronics, AI (artificial intelligence) and e-commerce. The Cambridge Cluster is home to businesses such as Arm and has produced some of the UK's most successful businesses and tech start-ups, whilst Norwich Research Park is one of the largest single-site concentrations of research in food, genomics and health in Europe, with world-leading credentials.
The CNTC is joining up the many strengths and assets already present in the region to create the right opportunities, environment, ambition, and visibility needed for exceptional businesses and their employees to thrive.
Read Cambridge Norwich Tech Corridors prospectus by clicking the image below.