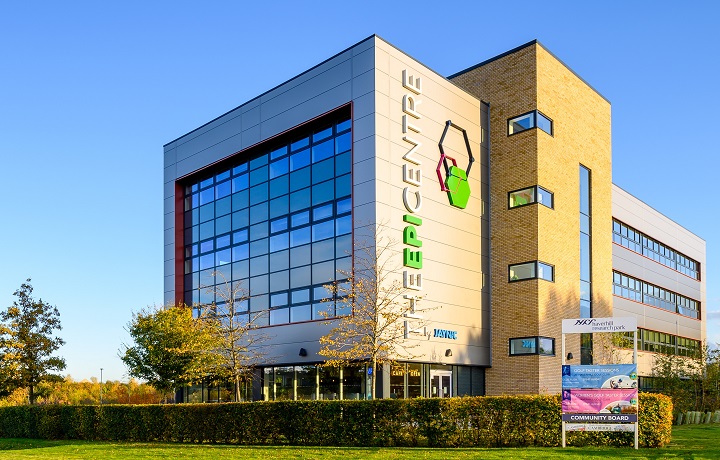 The EpiCentre at Haverhill Research Park is not only a stone's throw from Cambridge, but this stunning innovation centre complete with over 60 office suites, ranging from small offices to custom-built workspaces, serviced and dedicated lab spaces, and meeting and conference facilities, sits just around the corner from Sanofi's 'EURO API' and Sigma Aldrich.   
Part funded by the Cambridge and Peterborough Combined Authority, financially supported by West Suffolk Council, and managed and supported by Oxford Innovation, The EpiCentre is a lively hub of dynamic early-stage businesses. 
As part of the Cambridge phenomenon The EpiCentre provides a great location for ambitious, innovative and growing companies as part of the Greater Cambridge eco-system, enabling start-ups, small and medium enterprises (SMEs) and entrepreneurs to push the boundaries in their field and drive economic growth.
Watch the video on the Epicentre website to see how it can be the location for you...