Whether your business requires a location near one of our stunning towns alongside the A14 trunk road, or on a business park in a rural setting, or perhaps located within an innovation centre on a research park, West Suffolk is the location for you.
Whatever option you should choose is easily accessible, without the congestion and loss of time that you would normally associate with commuting into a major urban location and all in easy reach of Cambridge, Norwich, Ipswich and London.
Below are a few of the options that you may wish to consider:
Suffolk Business Park extension, Bury St Edmunds
The extension to Suffolk Business Park provided almost 170 acres of greenfield commercial employment land strategically located on the east side of the stunning town of Bury St Edmunds.
Set across two adjoining allocations the parks (Suffolk Park and Suffolk Business Park) includes a 14 hectare Enterprise Zone.  
Development on this commercial allocation already includes new Headquarters buildings for Treatt PLC, Festool and Forfarmers. They are joined by distribution centres for Weerts, Unipart and MH Star and as well as an brand new innovation centre which is being developed to support our thriving advanced manufacturing and engineering companies – exciting times ahead in West Suffolk!
Haverhill Research Park Enterprise Zone, Haverhill
Situated on the northern edge of Haverhill, just 17 miles from Cambridge, Haverhill Research Park Enterprise Zone also offers easy access to the A11/M11 leading to Stansted Airport and London.
The research park offers landscaped grounds with full infrastructure and consent for offices space, research and development facilities and light industrial units.
The EpiCentre, a brand new 30,000 sq ft innovation centre with over 60 office suites and laboratory space offers a fantastic location for your business.
Haverhill Business Park and The Ridge, Haverhill
Haverhill Business Park and The Ridge offer a number of options for those wanting a location with B1 (c), B2 and B8 uses. Planning permission has been granted at The Ridge for five units from 12,000 to 107,000 square feet, with a new headquarters for TAIT under construction.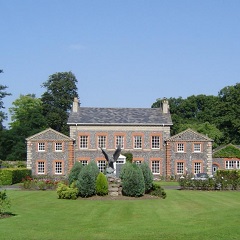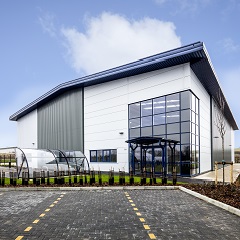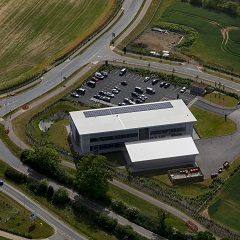 Kings Warren, Red Lodge near Mildenhall
If the location for you is between Cambridge and Norwich then look no further.
A short drive from the busy market town of Newmarket, the home of UK horse racing, Kings Warren Business Park borders the Kings Warren housing development and sits north of the established village of Red Lodge. With direct access to the A11, it offers a simple route to Cambridge, Norwich and beyond. Kennett railway station, with connections to Cambridge and Ipswich, is just three miles away.
The Fornham business parks, near Bury St Edmunds
Fornham Business Court, Park Farm Business Centre and Mosely's Farm Business Centre offer predominantly office uses in a beautiful setting, all near Bury St Edmunds and within minutes of the A14.
If the location you are looking for is quiet, picturesque yet within easy reach of West Suffolk's towns and the A14, then look no further.
Mildenhall Industrial Estate
A thriving commercial area situated right next to the A11 dual carriageway, at the very heart of the Cambridge Norwich Tech Corridor, the Mildenhall industrial area is so popular its literally busting at the seems!
A thriving example of the strength of manufacturing in West Suffolk, Mildenhall is home to Camden Boss, TBI, Oaktree, JKH, JEB, RD Castings – the list goes on.
Demand for space in the area is so high that consultation is currently underway looking at the short-medium term expansion of the commercial area.
More information
For more information on the above business areas, or to discuss what options might be available to you please Contact us.