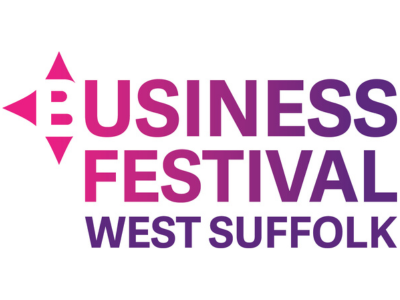 West Suffolk Business Festival 2023
Tuesday 2 May 2023
West Suffolk Business Festival 2023
The eastern regions leading business festival returns in 2023 for the 13th successive year.
The West Suffolk Business Festival will start on Monday 2 October with MENTA hosting the traditional festival launch event in Bury St Edmunds, kicking off almost two weeks of business focused events at various venues across West Suffolk.
The festival as always is a true partnership event with business support organisations and educational establishments coming together to support the West Suffolk business community.
This year the festival will have a theme 'the future of work', with events based around the changing patterns, roles and demands of work. From AI (artificial intelligence) to automation, from young people and the jobs they might want to do in the future to the jobs that employers will want them for. Work is more flexible, we co-work, we work from home, supply chains demands will change, as will the recruitment required to fill these positions.
The festival will culminate in the annual celebration of business at the Bury Free Press Business Awards on Friday 13 October.
For more information on the festival and its events please keep an eye on the business festival website.