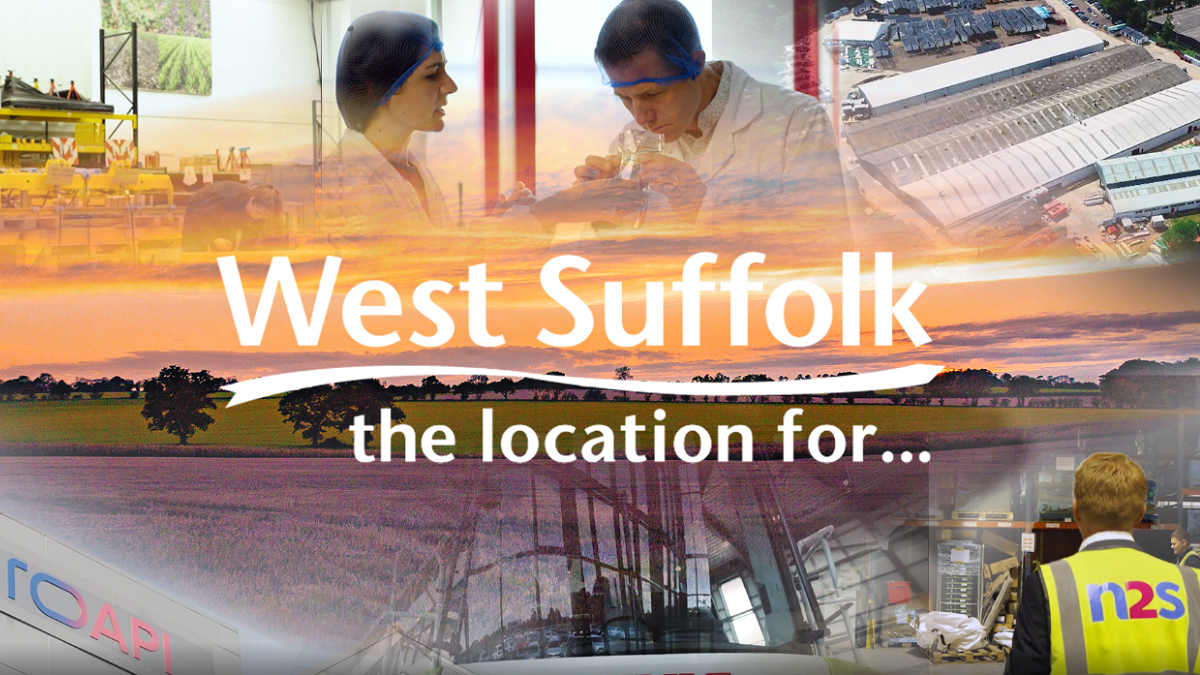 West Suffolk is the location for you
Thursday 27 October 2022
West Suffolk Council is pleased to launch the new The location for website to promote business and investment in the area.
The website was created following feedback from current West Suffolk businesses and residents who highlighted to the council that we needed to be better at promoting West Suffolk, both to attract new business and investment but also to showcase the incredibly dynamic businesses we are proud to call ourselves home to.
We wanted to promote the image that West Suffolk is the location for the most ambitious businesses and offers a great lifestyle. The new website provides an initial flavour of the talent within our local business community and why they choose to do business in our area. We value the stories told by businesses about why this is a great place to do business and would be pleased to hear from other ambassadors. We have also represented our important sectors such as the horse racing industry, food and agri-tech as well as advanced manufacturing, technology and engineering, which make this such a unique place with companies which are exemplar in terms of their contributions to our local, and in many cases UK and global, economies.
Visit The location for website to watch the films and discover what West Suffolk has to offer.
The website signposts visitors to five main landing pages:
The location for, covering the unique position West Suffolk is in
Business and support, marks out the local sectors, skills and funding
Land and premises, highlights the cutting-edge commercial property in the area
Growth and investment, points users to where we have invested and successful partnership working, plus
a news section with the latest updates.
Cllr Glossop, Cabinet Member for Growth, West Suffolk Council said: "Facilitating economic growth in West Suffolk for the benefit of the workforce, businesses and communities is a priority for the council. I am pleased that we now have The Location For website which is dedicated to promoting West Suffolk as the location for businesses, families, and the lifestyle they wish to lead. Having a website with a key focus on supporting businesses will hopefully attract future investment and help us deliver on our goals."
Cllr John Griffiths, Leader of West Suffolk Council, launched the website during his closing speech at the Bury Free Press Business Festival Awards on Friday 14 October. The compilation film that showcases a selection of the vast range of the great businesses we have here in West Suffolk was played to the audience of approximately. 260 people from across the business community.;
Reach out to our economic development team at economic.development@westsuffolk.gov.uk for more information, advice and support.