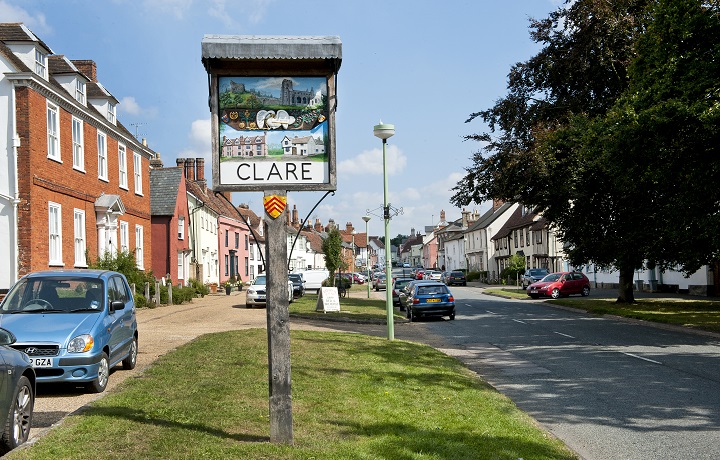 With its independent retailers and tourist attractions as well as historic surroundings it has plenty to offer businesses, visitors and people who wish to call it home.
Clare has a rich history and boasts the title of Suffolk's smallest town. It is home to a grand wool church, a ruined castle and Clare Priory, one of the oldest religious houses in England. The thriving picturesque town hosts a monthly market, a range of independent shops, cafes and restaurants.
The beautiful countryside makes Clare a great place for walks, runs and cycling. You'll find Clare Castle Country Park the starting point for six circular walks and the weekly Parkrun.