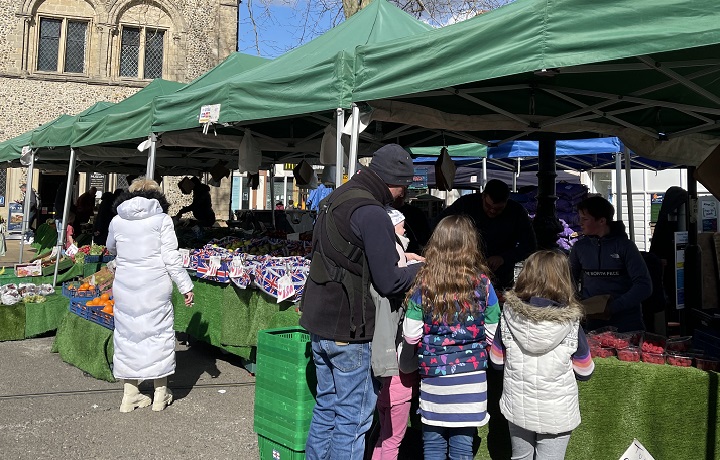 West Suffolk is home to a wide variety of both national and independent retailers and an impressive collection of diverse, eclectic and delicious food and drink businesses. Spread across the town centres of Clare, Brandon, Bury St Edmunds, Haverhill, Mildenhall and Newmarket, these retail destinations attract footfall throughout the year and support the thriving visitor economy in the area.
The towns of Bury St Edmunds and Newmarket are also supported by their respective Business Improvement Districts who in addition to West Suffolk Council support businesses and drive footfall with events and initiatives throughout the year.
All West Suffolk towns have markets, most of which have been running for hundreds of years and play a key role in the community and economy. The markets and market places play host to a whole range of events throughout the year including Makers Markets, Sustainable Markets and family fun days.